SWD Series
---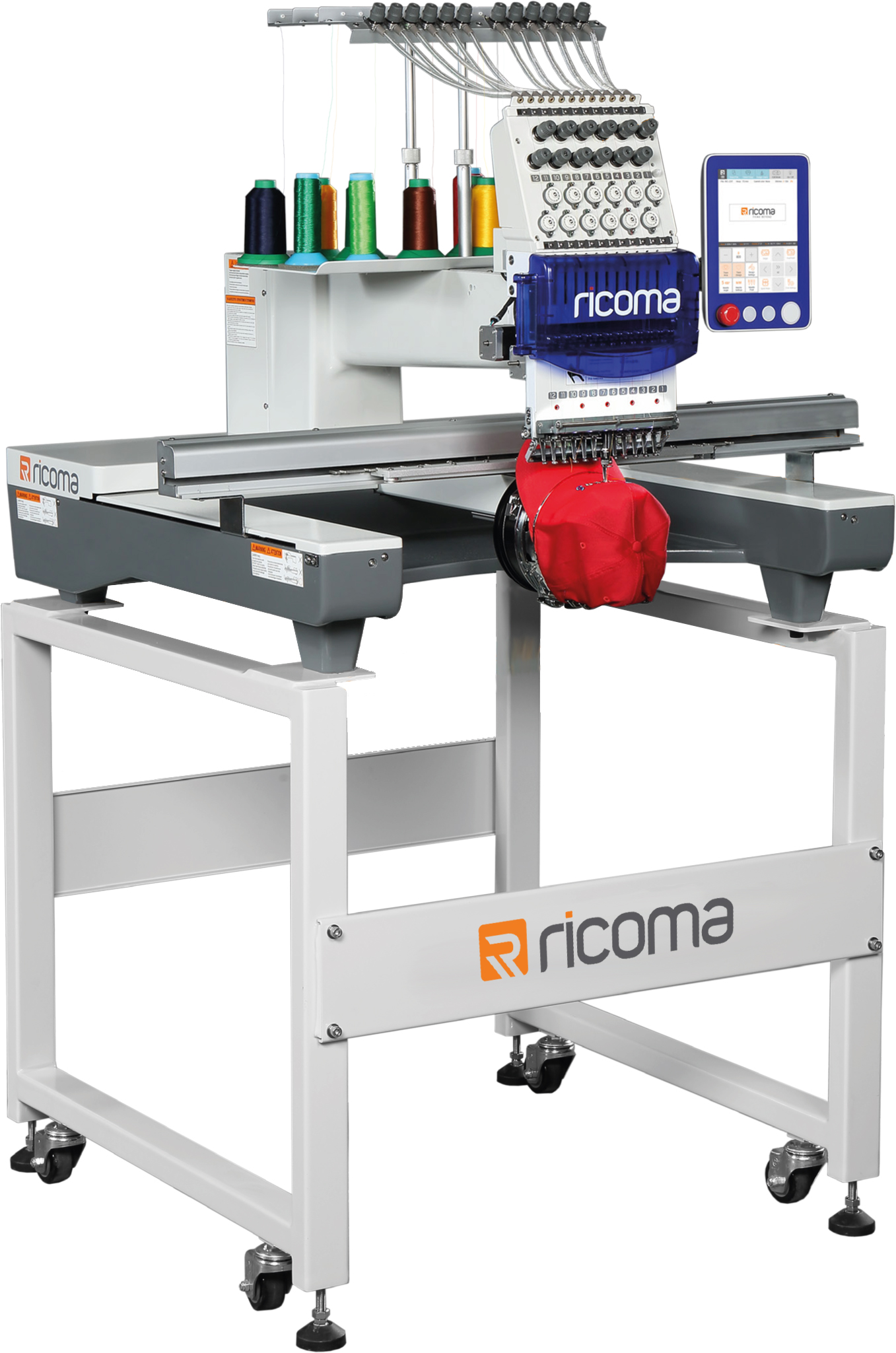 Main Features
Suitable for embroidery on flats, caps, finished garments and more!
Perfect for embroidery on large items
High definition true color 8-inch LCD touch screen
Maximum embroidery area: 800 mm x 500 mm, or 32"x 20"
Net weight: 185 kgs (408 lbs)
Gross weight: 230 kgs (507 lbs)
Heavy duty steel stand with wheels to ensure both stability and mobility
Maximum speed: 1,000 stitches per minute
Memory capacity: 20 million stitches or 200 designs
Machine reads multiple design formats, such as DST, DSB and more
270° wide angle cap system
Environment friendly packaging
Built-in levers for easy machine installment
USB input or direct transmission from PC via wireless LAN
Wi-Fi capable (Networkable with Access Point)
Servo motor 150W - lowest power consumption in the industry!
Built-in universal power supply, 110V/60Hz and 220V/50Hz self adaptable worldwide
DC36V micro-step motor for X & Y axis driving to ensure low noise and less vibration
Emergency Stop Button
Automatic thread trimmer
Thread break detection
Easily apply appliqué, sequin, boring or cording
Two recessed USB ports to protect USB flash drive
Integrated laser tracing device
Multiple hoop sizes for a variety of embroidery needs
Automatic memory retention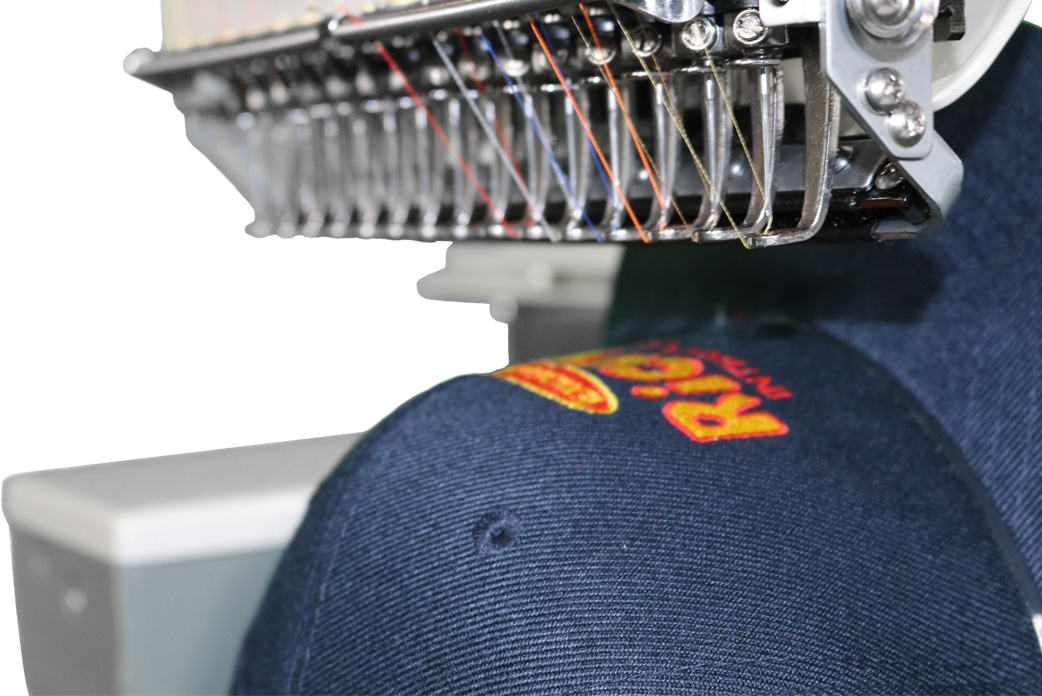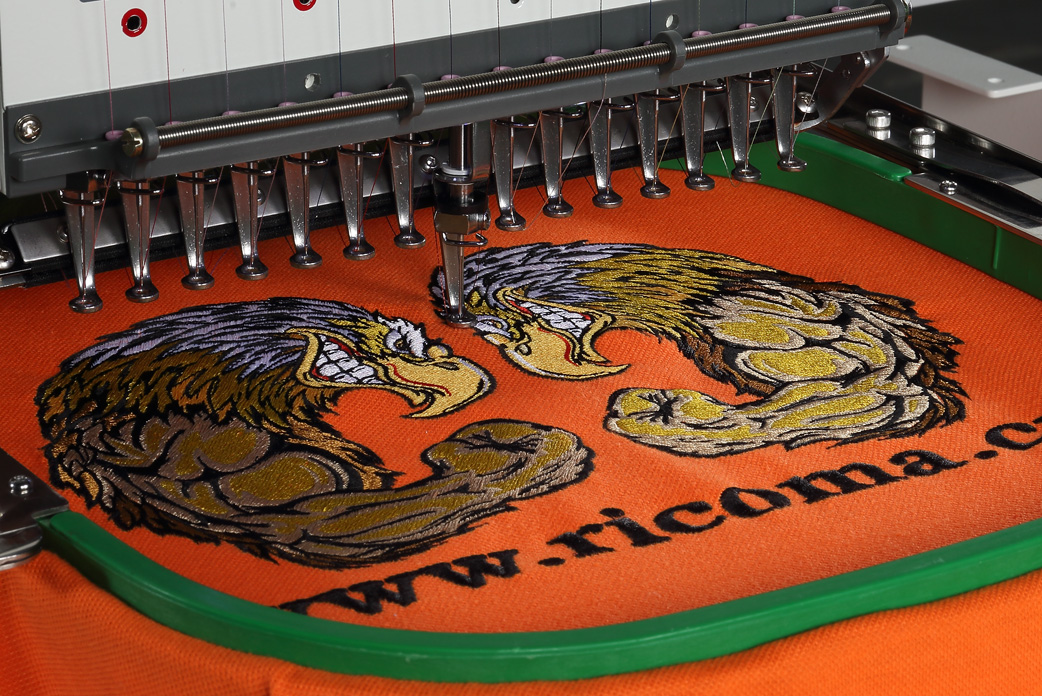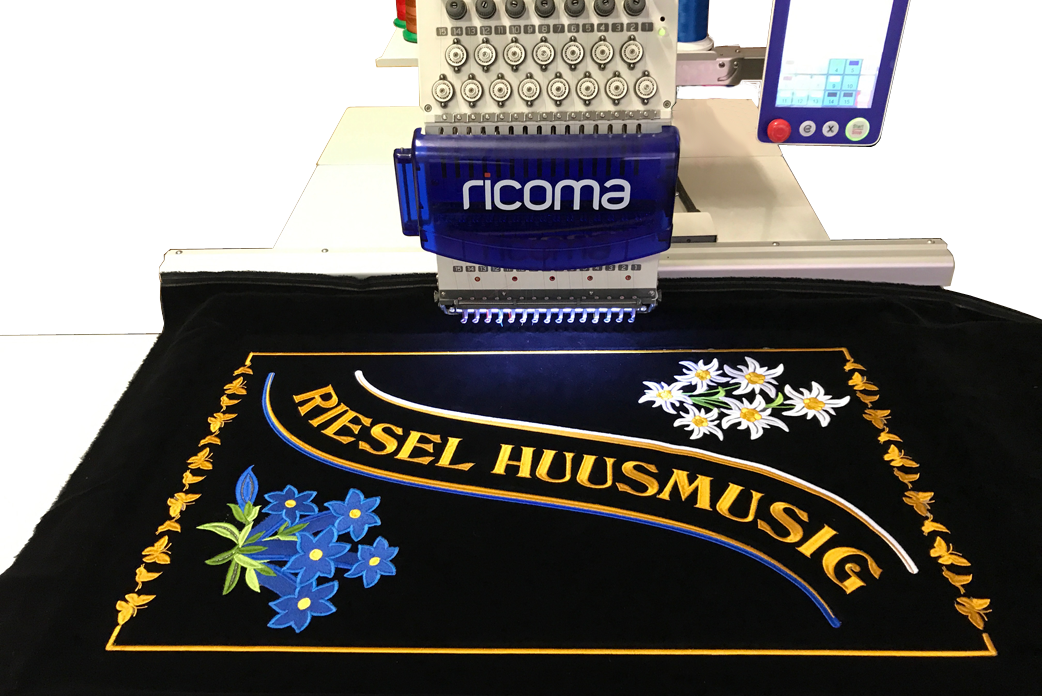 ---
Network Capability Ready
Using advanced network technology, users can link together as many Ricoma machines as desired to an extremely flexible production system. Embroider the same design on all of your machines, or embroider different designs on individual machines simultaneously.

---
Touch Screen control Panel TC-8S
User-friendly interface
New ergonomic touch screen allows for easy and comfortable operation with right-hand thumb
Preset hoop parameters designed to avoid hitting hoops
Multi-angle, rotatable and adjustable control panel bracket allows for better visibility
Pre-sew design trace capable
Automatic color change
Optional camera positioning device
High Definition true color 8" LCD Touch Screen
Built-in factory mode, standardizing outgoing quality control process
Built-in fle folder management
Screenshot function
3D design view for better visibility
Built in button form 172° degrees to 196° under manual color change mode, a great help for machine maintenance
Frame offset and frame outlining available for easy appliqué embroidery
Machine parameters can be exported and imported for easy maintenance
One step trace button directly on the main screen
External 100° button and trimming button
Multiple languages: English, Chinese, Spanish, Portuguese, Turkish, Dutch, French, German, Russian, Vietnamese, Thai, Arabic and more
Laser pointer is activated when tracing design
New mode for needle path calculation, optimizing embroidery quality
---
Models
SWD-1201TC-8S (nicht am Lager)
Embroidery Area
80cm x 50cm
Size
103cm x 92cm x 160cm
SWD-1501TC-8S
Embroidery Area
80cm x 50cm
Size
103cm x 92cm x 160cm
SWD-1501TC-8S-EW4820
Embroidery Area
120cm x 50cm
Size
103cm x 92cm x 160cm
PDF Ricoma SWD Series 9,6 MB
---
Included Accessories
---
Frames
2 x Round Hoop 9 cm
2 x Round Hoop 12 cm
2 x Round Hoop 15 cm
2 x Round Hoop 20 cm
2 x Square Hoop 29 x 29 cm
1 x Sash Frame 42 x 40 cm
1 x Sash Frame 54 x 36 cm
1 x Aluminium border Frame 80 x 50 cm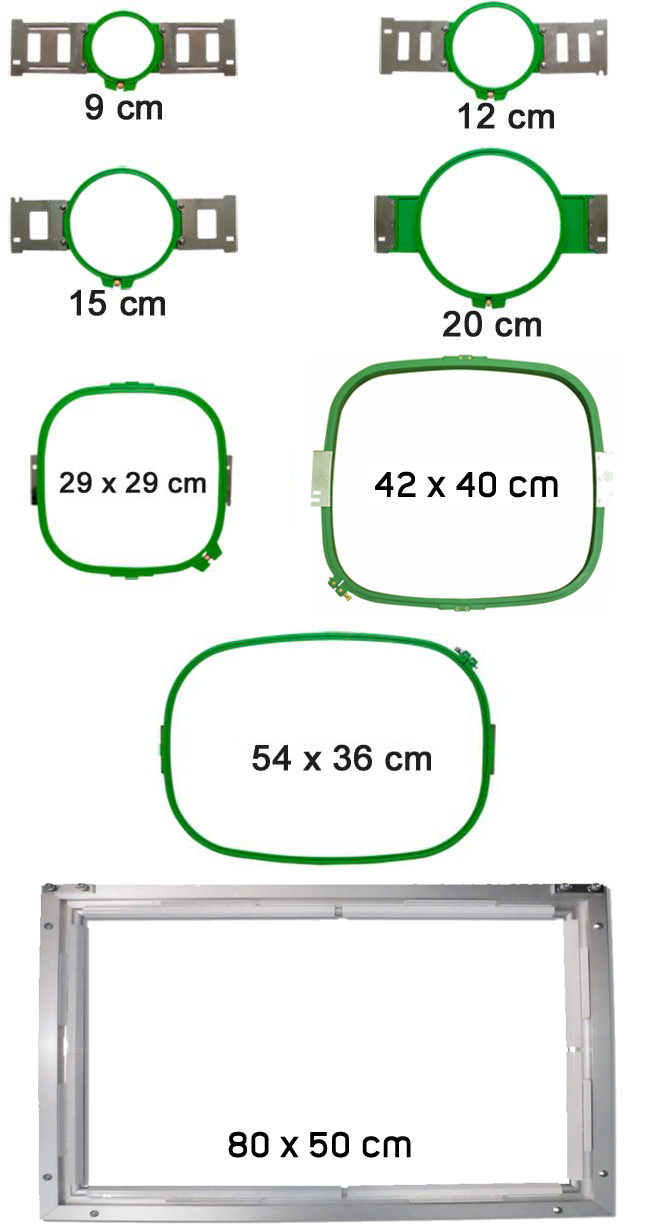 ---
Laser Pointer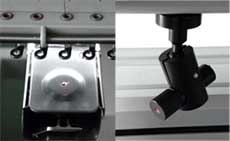 Heavy duty steel stand with wheels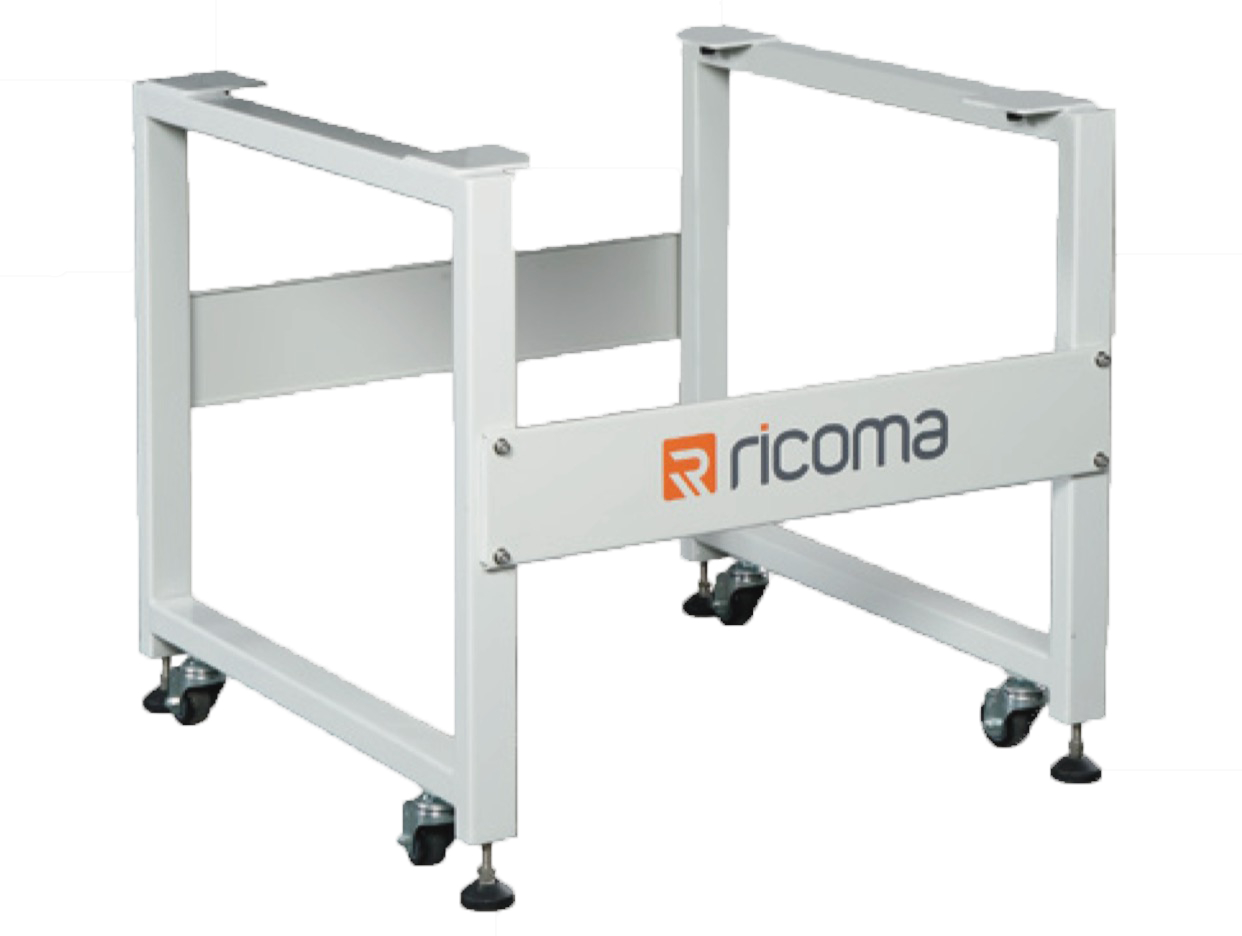 Size: 110cm x 85cm x 78cm
Weight: 49kg
---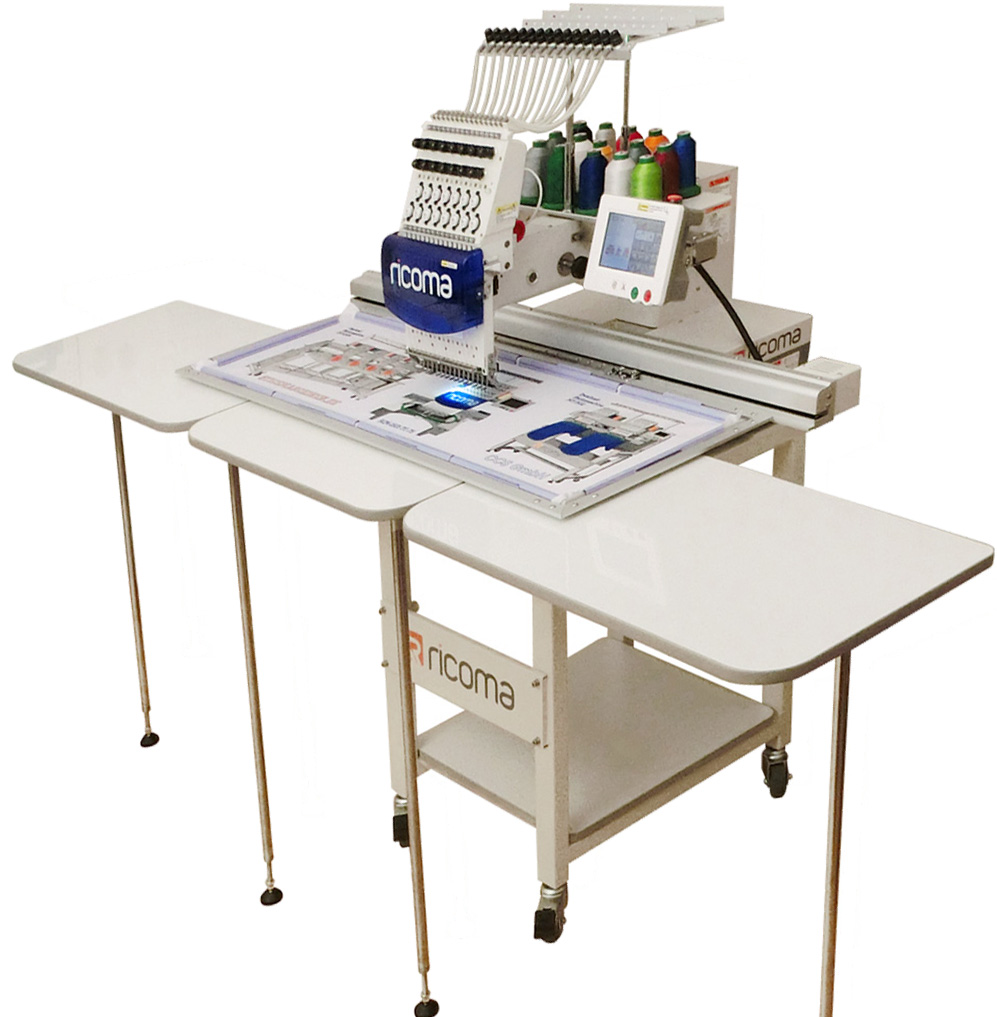 Embroidery Field Extension
Stickfeld Erweiterung auf 120cm x 50cm.
The model SWD-1501TC-7S-EW4820 includes the embroidery area extension.
For the other SWD machines: the extension can be ordered as an option.
---
Download the catalog of the entire Ricoma embroidery machine series as a PDF file. The catalog covers 35 pages and is 40,1 MB in size: PDF Ricoma Embroidery Machines
Visit our onlineshop www.stickereibedarf.de. There you will find extensive accessories for Ricoma embroidery machines as well as all materials needed for your embroidery business.
More informations round about embroidery machines on www.embroidery-machine.com.